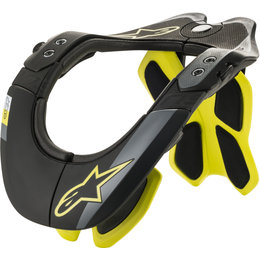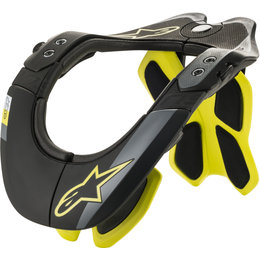 Alpinestars

-

Armor & Protection
The Bionic Neck Support Tech 2 is constructed from an advanced, high-performance carbon polymer compound and is designed to help prevent injury in a crash situation by dissipating and diverting impact forces away from the neck and spine. The BNS functions when the rider's helmet makes contact with the frame at the moment of a crash, thus providing a clean, solid surface which instantly channels damaging, compressive impact energy away from the neck and on to the BNS. Featuring Alpinestars' exclusive and revolutionary rear stabilizer for progressive force relief (PFR) the BNS Tech 2 is designed...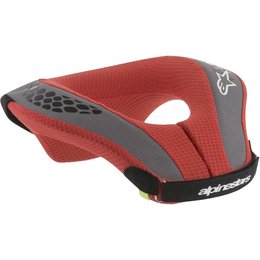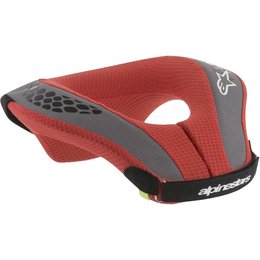 Alpinestars

-

Armor & Protection
Designed and developed specifically for younger riders, the Sequence neck roll is the starting point on a junior rider's journey to the Bionic Neck Support. Ergonomically profiled for younger riders' bodies, the Sequence's frame is designed to transfer energy impact away from the upper neck.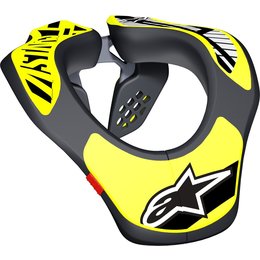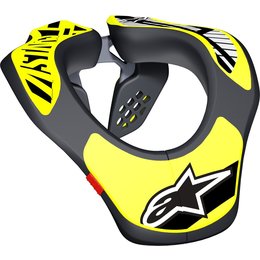 Alpinestars

-

Armor & Protection
Specially designed for youth or smaller-framed riders, the Youth Neck Support functions when the helmet and support frame provide an alternative load path for the excessive energy that compresses the neck. If the helmet is in contact with the neck support at the moment of impact, the overall load passing through the neck can be reduced, which may prevent a fracture from occurring and reduce the chance of muscular injuries from extreme head movement. Although it is not possible to eliminate the risk of any form of injury, the support has been proven to help reduce the most serious damage and...