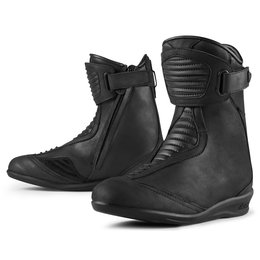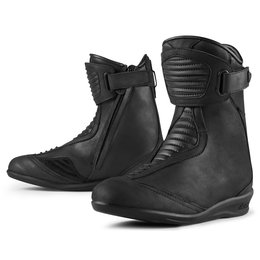 Subtlety and all-weather functionality are unheard of in womens motorcycle footwear. The Eastside boot seeks to change that. Within its fashion-forward chassis, lies a waterproof liner, an axialmetric steel shank and reinforced toe box. Exterior details include leather shin plate, full medial access YKK zipper and metal heel plate. The compromise between fashion and function is over.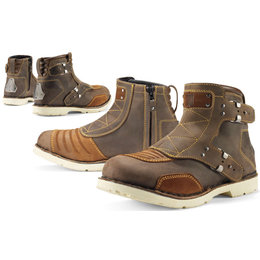 El Bajo - Literally Translated - Means "The Short One." Short Perhaps in Overall Height, but Never in Performance or Steez. Built on the Same Goodyear Welt Bottom as Its Five-Buckle Elsinore Sister, El Bajo Provides All the OG Moto-Presence, but in a Reduced, Two-Buckle Silhouette. Metal Post Fasteners, Heavy Top-Grain Leather Chassis and Reinforced Toe Box and Heel Make for a Serious Piece of Riding Footwear. El Bajo Is Always Up to the Challenge.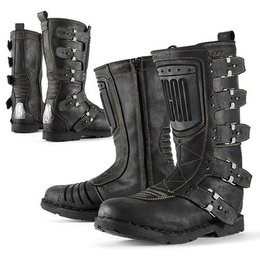 The Elsinore's Five-Strap, Alloy-Buckle Chassis, Stamped Metal Heel Plate, and Internal Steel Shank Combine for a Serious Dose of Moto-X Homage. The Traditional Goodyear Welt Construction Mates the Icon Street-Specific Sole to the Magnificent Leather Upper. A Medial Entry Zipper, Allocated From Paratrooper Jump Boots, Is the Only Luxury the Elsinore Will Allow Itself. A Modern Relic From an Era When Women Were Iron and Tanks Were Steel. The Elsinore, Old-School MX Reinterpreted for the Urban Sprawl.