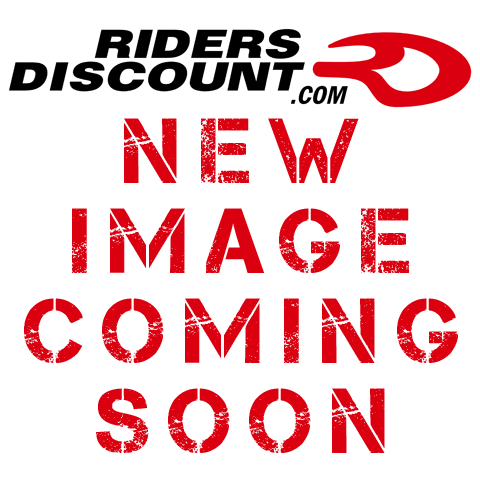 Video: Arai Corsair-X Isle of Man TT Limited Edition 2016 Helmet 360 View
Ratings & Reviews
Be the first to review this!
Arai Corsair X Limited Edition 2016 IOM TT Full Face Helmet
This item has sold out and is no longer be available.
Shop other Arai Helmets!
This item is unable to be shipped outside of the United States.
Description
2016 Arai Corsair-X Isle Of Man TT Limited Edition Helmet
Every year Arai delivers the wildly popular Isle of Man TT limited edition lid. Each year they recruit a top designer for a unique and collectible design.
This year the design comes from the studio of Italian Aldo Drudi. For decades you've seen his work in epic battles fought on racetracks world round. If you can identify a rider by his helmet, chances are Aldo Drudi designed it.
Aldo has incorporated the famous "TT" logo. On the crest you can see "Isle of Man" and "Ellan Vannin" which is the native Manx name for the Isle of Man. You can also make out the three running legs of the island nation's Triskelion symbol. Finally it's finished off nicely with a map of the island on the rear.
This year Arai has delivered the design on one of our staff favorites, the new Corsair-X. Arai only redesigns their top tier helmets once or twice a decade, so when they do you know it's a big deal.
Arai's latest evolution of the Corsair combines old world craftsmanship with modern technology. Each helmet is hand crafted by Japanese artisans with unparalleled dedication to their art.
The unique Corsair design guards against direct impacts while minimizing glancing blows. The shape of the shell is more likely to redirect impact energy than absorb it. Which anyone who's taken a spill will tell you is exactly what you want.
Arai uses Super Fiber and other special synthetics to create a rugged and light shell. These materials were originally developed for F-1 helmet visor panels. A custom developed resin creates bonds between shell materials that are sturdy and featherlight. Arai experts hand assembled, bonded, and inspected each one. It's possible that no other helmet on Earth receives the love and attention of an Arai helmet.
Get your hands on one of the most desirable and safest helmets on the planet. The Isle of Man TT Arai Corsair-X is the ultimate functional collectible for the hard core race fan!
Features
VAS max shield is standard to provide better visibility in all seasons and for all types of riding; a clear pin-lock insert is standard with the Corsair-X.
The all new VAS shield system allows for a smaller and lower shield cover than the previous design; the shell is now smoother along the Snell test line in the templar area, increasing the helmet's ability to glance off objects during an impact.
New Type 12 diffusers are 20mm longer and take in 19% more air than the previous design; in addition the new air intake vents have three positions and are designed to help provide improved sealing which decreases road noise and water intrusion.
The fully removable interior comfort liner has been improved and updated with Eco-Pure material, which helps maintain a neutral pH level close to the skin; in addition, the new soft frame material is more comfortable and features removable temple padding and brand new removable / replaceable crown pad to allow for a customized fit.

WARNING:
This product may contain chemicals known to the State of California to cause cancer, birth defects or other reproductive harm.
For more information go to
P65Warnings.ca.gov