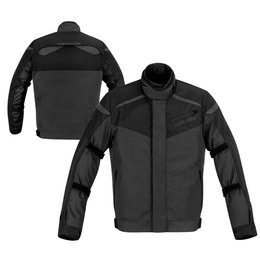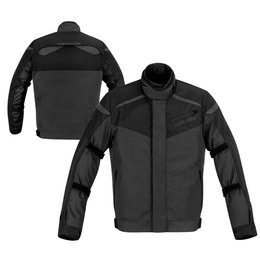 Zippered Ventilation and Alpinestars' Exclusive 4-In-1 Configuration System Allow the Lucerne Jacket to Be Optimized for Any Riding Environment. Slim, Lightweight Bio Armor Protectors and Volume Adjusters on the Arms Afford the Jacket With a Stylish, Fitted Look.ConstructionConstructed From Brushed Polyamide With 600D Polyester Fabric Reinforcements for Strength and DurabilityAlpinestars' Exclusive Drystar® Liner Keeps the Rider Warm and Dry in the Most Hostile of Weather Conditions4-In-1 System Incorporating the Removable, Waterproof and Breathable Drystar Liner and the Thermal Liner Allows...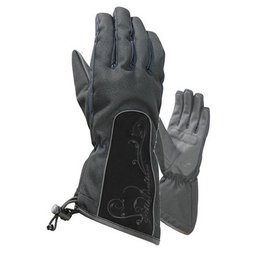 The Stella Messenger Drystar Is a Lightweight All-Weather Riding Glove Designed for the City Woman. The Glove Is Insulated and Features an Elasticized, Contoured Wrist Cuff and Shock Cord Closure to Keep the Warmth in and the Rain Out.Specifically Designed for WomenWaterproof and Breathable Drystar Membrane Helps Keep the Hands Dry and Comfortable in All ConditionsAnti-Slip Palm Construction Improves Grip on the Rider's ControlsThe Glove Is Insulated With a Soft Fleece Liner to Help Keep the Hands WarmShock Cord Cuff Closure Helps Retain Warmth and Keeps Out Moisture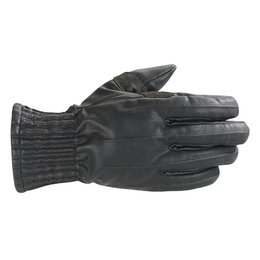 Microfiber Construction - Shock Absorbing Palm Insert - Reinforced Throttle Area - Drystar® Membrane Insert - Insulated for Warmth - Accordion Wrist Closure - Specifically Designed for Women -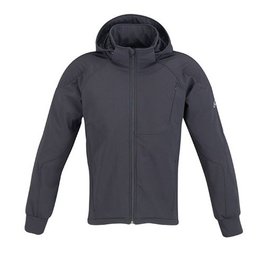 An Innovative Technical Fleece Engineered for Riding. Created for the City Collection, Alpinestars Took a Fleece Hoody, Added a 100% Waterproof Windbreaker Membrane, a Thermal Insulated Lining, and Soft PE Armor to Create the Ultimate Casual Windbreaker for Urban Commuting.3L Construction Features a Windbreaker Membrane Laminated Between Two Functional Layers of Fleece.Elbows and Shoulders Have PE Foam Inserts That Can Be Upgraded With Boiardo.Front Closure Has Neoprene Tab Over Zipper Termination for Weatherproofing.Removable Hood With Shock Cord Adjusters. Shock Cords Have a Small Velcro®...