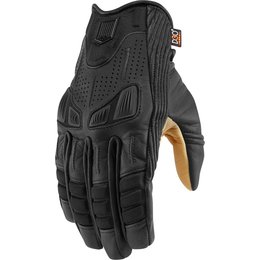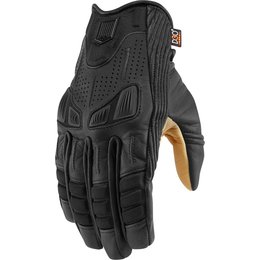 It's too bad a dual isn't declared with a good ol' fashioned glove slap to the face anymore, because the 1000 Collection Axys glove's French cow and goatskin palm overlays would send the message loud and clear. D30 inserts add reinforcement and the accordion flex zones ensure optimum performance while maintaining fit and flexibility. Give your bike the face slappin', grip rippin' goodness it deserves.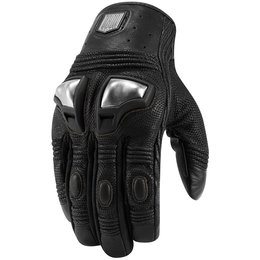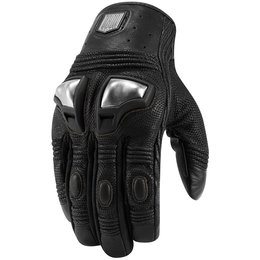 Bespoke craftsmanship meets road worthiness. Built from the finest materials Icon could source, the Retrograde features a kangaroo leather palm and titanium knuckle plates. D30 underlays keep the tech level pegged. If you're looking for the ultimate alt glove, wrap your digits in the finery of the Retrograde glove.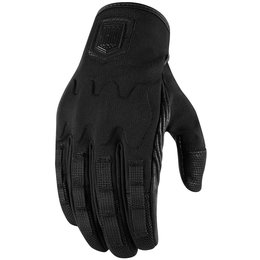 An operator's work is never done. Tracking through the thickest of wilderness, high-velocity pursuits, dalliances with damsels and the post-victory Mai Tais. Demand a glove fit for all situations. Enter the Forestall. Softshell chassis, leather palm, D30 knuckle - domineering fitment and reinforcement for off-grid pursuits. Operators gonna operate.