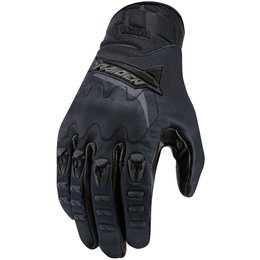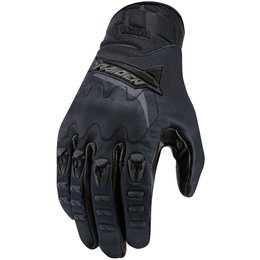 Whether you are deep in the cuts or blasting around the city, the UX has what you need. Featuring Icon's proprietary one-piece leather palm, the Raiden UX glove has no seams or stitches to get in the way and distract you from the task at hand. Welded TPR finger details, sublimated backhand and a D30 knuckle insert is integrated for both fit and reinforcement. Debossed Neoprene cuff makes egress and ingress a hassle-free experience. Touchscreen enabled to keep said egressing at a minimum Adventure is waiting for you right outside your door, answer its call.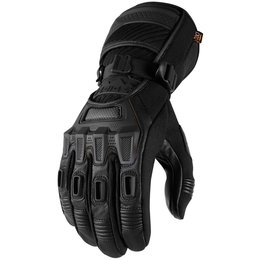 Icon's Alcan adventures taught them much about cold weather gear. They set out to redefine the segment to provide warmth and control above all else. The Alcan glove is the solution: more insulation, TPR reinforcement, an integrated D30 knuckle and revised gauntlet design for a better seal underneath. Alcan keeps the cold out while keeping the adventure in.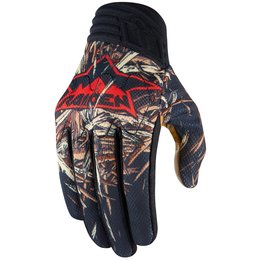 The Raiden Deadfall glove was built for a split directive with one solution - offroad wearability with street toughness. Traditional MX gloves are built to prevent blisters and provide limited coverage against dirt, but their palm material is not suited for asphalt encounters. In contrast, the Deadfall glove features Icon's patented one-piece leather Battlehide palm. No seams or stitching provides excellent coverage while minimizing vulnerability and blistering. The backhand is also more fit for dual sport use. An integrated D30 knuckle insert provides reinforcement while a sublimated mesh...