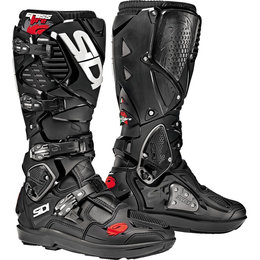 The Crossfire line has evolved for the third time! The brand new Crossfire 3 SR is all new with only the legendary Sidi buckles and straps carrying over from the Crossfire 2! All new ankle pivot system is designed to have a "hard" limit of foot/ankle hyperextension. Sidi has upgraded the entire SR sole system on the Crossfire 3 SR boot. New sole "boat" features a more cupped and thicker design so the rider's foot rests deeper into the sole system. This change gives more engagement between the boots upper and sole in manufacturing which will extend the boots lifespan. This change also creates a...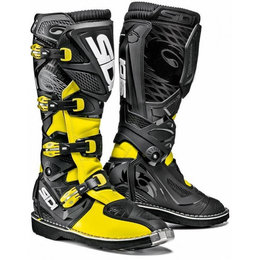 Technomicro microfiber upper suede insert on the calf area Lined with air teflon mesh and cambrelle in the calf and toe area Rubber sole Fixed shin plate Micro adjustable and replaceable buckle system Flex system Toe area covered with a plastic reinforcement Anatomically shaped heel cup Nylon inner sole with removable arch support pad.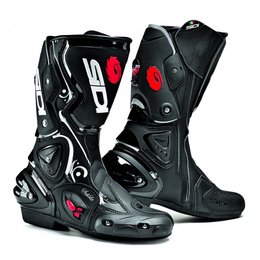 Built specifically around a female foot, Sidi's Vertigo Lei is the most advanced womens sport boot on the market. It incorporates all the same protective features of the race-bred Vertigo, but adds a unique graphic applique that sets it apart from the mens version.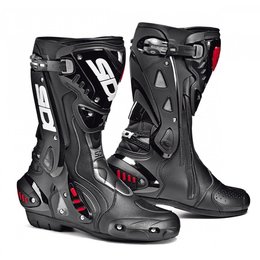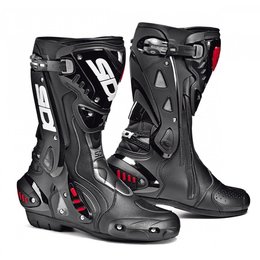 The ST is designed to have a simpler entry and exit than the Vortice uses. The exclusive cam lock buckle system integrated with an open entry opening makes for a track-ready street boot. The dual compound sole adds traction when you're off the bike. The ST is known as one of the most comfortable upper level street boots available.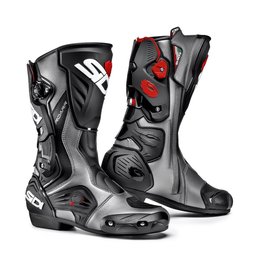 A highly capable track boot and high performance street boot, the Roarr incorporates many features found on Sidi's higher level boots, including the Vertebra bracing system, Tecno-3 adjustable calf system and a dual compound sole.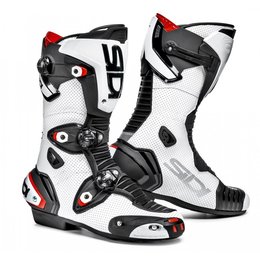 Sidi, always the technology market leader is taking race boots in an all-new direction with the Mag-1. Combining an innovative internal bracing system with well chosen design elements and materials to create a very lightweight, yet ultra-protective race boot system.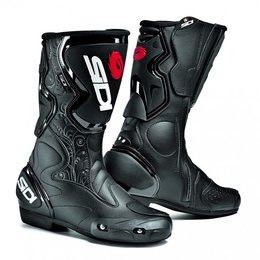 Utilizing a female-specific foot mold, the Fusion Lei has the same protective features as the Fusion boot, but adds a unique graphic that sets it apart from the mens version.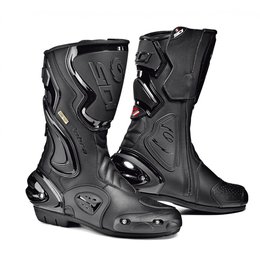 The final boot in the Cobra series is the Cobra Gore-Tex, which features a highly breathable, waterproof Gore-Tex membrane that keeps you feet at a cool, comfortable temperature, even in warmer weather.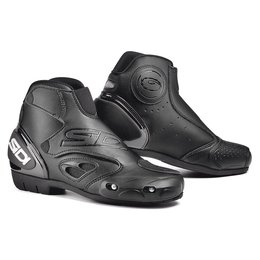 The lightest boot in the Sidi line-up, the low-cut Blade is a sleek design with air intake scoops, a fully encapsulated heel cup, a dual compound sole, and an easy entry/exit hook-and-loop closure system.