Our VIP sales team has access to hundreds of thousands more parts than we carry online
Get the perfect part by calling
1-866-931-6644
or emailing us at
sales@ridersdiscount.com
.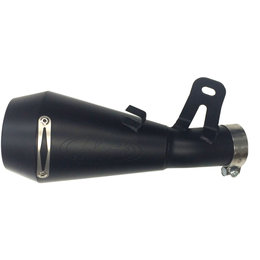 All M4 systems are designed and intended for closed-course competition use only. Not for sale in California. Emissions Notice to Customers in California The State of California prohibits the offer for sale, sale, or installation of an aftermarket part, which alters or modifies the original design or performance of a motor vehicle's pollution control devices or systems, unless the aftermarket part has first been exempted from the state's anti-tampering laws and been issued an Executive Order (EO) number by the California Air Resource Board (ARB). Legal in California only for racing vehicles...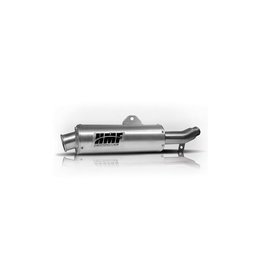 Setting the standard for power and value, the HMF Performance Series has been tested for over a decade with endless championships. The HMF Performance Series delivers the most horsepower & torque gain per dollar of any HMF system. The Performance Series has a specially designed, unrestricted core allowing the system to increase power evenly throughout the RPM range. It features the deep HMF tone with industry-leading end cap and color options, giving you a completely custom look and sound.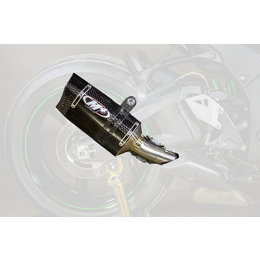 Weight savings: 1 lbs Valve removal: No Remove Cat. Converter: No Stock DB/RPM: 95/7000 M4 DB/RPM: 95/7000 Stock Max HP/RPM: 170.4/11,800 M4 Max HP/RPM: 170.7/11,800 Quiet insert sold separate: Part# Q7 Material: Carbon Fiber Retains stock catalytic converter Please Note: The image displayed is representative of the item, but may vary depending on your specific model.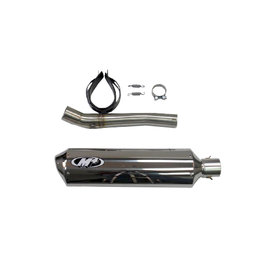 Please note: M4 products ship from our warehouse in 3-5 days. Please allow extra time for delivery. Contains: One (1) slip-on tube; One (1) barrel clamp; One (1) polished muffler; Two (2) springs; One (1) hanger strap; One (1) hanger strap pad Mounts in the standard position Please note: Designed and intended for closed-course competition use only. Please note: Check state and local emissions laws before ordering.