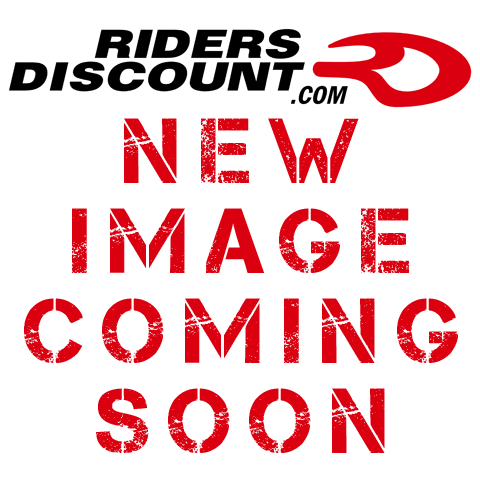 Ratings & Reviews
(
5
out of 5 stars) across
4
reviews
100%
100 % gave five stars our of 4 reviews
4
0%
0 % gave four stars our of 4 reviews
0
0%
0 % gave three stars our of 4 reviews
0
0%
0 % gave two stars our of 4 reviews
0
0%
0 % gave one stars our of 4 reviews
0
The shield works well. Darkens quickly in the sun and clears as light diminishes. My only concern is how gingerly I'm going to have to treat it when cleaning and how soon the photochemical properties will dissipate. I guess I wouldn't be concerned if I'd paid $50 for it. Good shield!
I have used it on both cloudy and Sunny days .Perfect tint every time. . This Shield is Awesome! Darkens Fast looks great ...
Top notch Shoei quality. No more need for multiple shields.
works great better than swapping glasses and shades.
See all reviews…
Shoei Transitions CWR-1 Photochromic Helmet Shield with Pinlock Pins
This item has sold out and is no longer be available.
Shop other Shoei Accessories!
This item is unable to be shipped outside of the United States.
324,066 fans
and
over half a million satisfied customers
since 2005!
Description
Want to enhance your motorcycle ride? Shoei Transitions adaptive motorcycle shields seamlessly self-adjust from clear to dark and back again with changing light conditions for enhanced visual performance throughout your ride.
Superior Riding Performance
Whether dominating the race track or out for a pleasure ride, motorcyclists know how important clear, crisp vision is. Traditionally, riders dealt with changing light conditions by carrying two shields (one clear, one tinted) with them at all times. Shoei Transitions adaptive shields solve this problem - and even enhance vision - by seamlessly adjusting to optimized darkness levels with the changing light.
Transitions Optical: Leaders in Photochromic Technology
Transitions Optical has been an industry leader in photochromic technology for 20 years and is known worldwide for its photochromic prescription eyeglasses: Transitions lenses. The company's continued commitment to innovation has helped Transitions lenses to become the leading photochromic opthalmic lens product and the number one eyecare professional-recommended photochromic lenses worldwide. Driven by innovation, the company has continually improved its core clear-to-dark product (Transitions lenses), and has expanded in other areas with additional products that meet consumers' visual needs, including sunwear and everyday products with varying features (lightly tinted to very dark and variable polarization). Transitions adaptive sunwear is the company's sunwear brand, which includes both prescription and non-prescription sunglass lenses, and motorcycle shields that automatically darken and lighten in outdoor light. For the first time, with Transitions adaptive shields, the company is expanding its product offering to non-ophthalmic products, bringing Transitions' state-of-the-art technology to a broader audience. Transitions sunwear products are designed to enhance visual performance outdoors, optimizing the amount of darkness and color for specific outdoor activities like motorcycling, golf, driving, cycling, running, hunting/target shooting and water sports.
How Photochromics Work
Photochromic technology allows visors to automatically and seamlessly change from clear to dark in sunlight. The process works when photochromic dyes embedded into the lens or shield react to UV light, changing levels of darkness with the sun. When UV light is removed, a chemical reaction driven by ambient heat reconverts the activated photochromic molecules to their original, clear form and the lens fades. The amount darkening is a function of the competition between the activating and fading chemical reactions, the equilibrium condition established between them, and the specific photochromic molecules and the lens substrate. The more activated photochromic molecules that are present, the darker a lens becomes. The degree of the darkness depends on the level of available UV radiation driving the activation reaction and the temperature of the lens, which drives the fade reaction.

Features
Product Details and UV Protection
Transitions adaptive sunwear products have a range of light transmission levels, all optimized for the specific activity the product is designed for. Specifically, the Shoei Transitions adaptive shield:
Non-activated is virtually clear
Activated darkens to a 15% light transmission level at 72-degree F/23-degree C
Full activation in two minutes
Fades to 50% transmission in two minutes
Like all Transitions products, the visor blocks 100% of UV rays
Temperature
Like all photochromic products, temperature can cause fluctuation in performance. UV rays activate the photochromic molecules through a photochromic process - this makes the shield darken. The fade back reaction is actually driven by heat - so in extremely hot temperatures, the photochromic molecules are actually fading back while they are activating - this prevents the shield from fully darkening. Transitions lens technology is the most advanced in the industry, and is the least temperature sensitive, but there will be some performance variables depending on the temperature.
Standards
Shoei Transitions adaptive shields are designed to meet International Standards of Performance for driving:
Category as per ISO 8980-3 (Non-activated: Category 0; Activated: Category 3)
Traffic signal recognition as per ISO 14889
100% protection from UVA and UVB as per ISO 8980-3
100% protection from UVA and UVB as per ANSI ZB0.3
Impact-resistant as per US FDA Impact Resistant Regulation 21 CFR 801.410
Impact-resistant as per ANSI Z587.1
Impact-resistant as per ISO 14889 Section 5.2
Manufacturer's one-year warranty
Please note: To prolong product life, do not store in sunlight.
Fits the following Shoei helmet models:
RF-1200

WARNING:
This product may contain chemicals known to the State of California to cause cancer, birth defects or other reproductive harm.
For more information go to
P65Warnings.ca.gov
Other popular products from this category…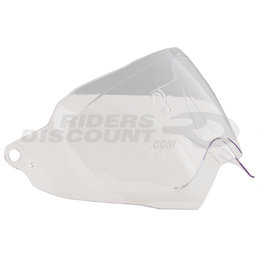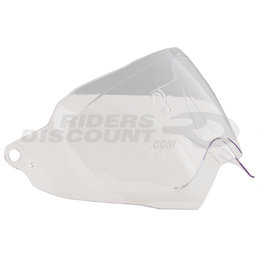 This replacement shield is designed to fit the following AFX helmet models: FX-41DS Please note: Image displayed is representative of the item, but may vary depending upon your specific model.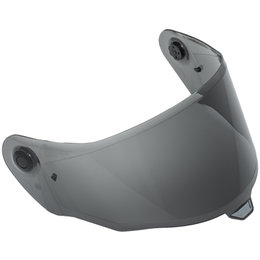 Bell Powersports

-

Accessories
This replacement Panovision shield is designed to fit the following Bell Powersports full face helmets: Star (2016 version) Pro Star (2016 version) Race Star (2016 version)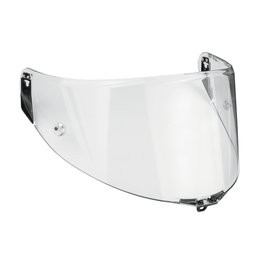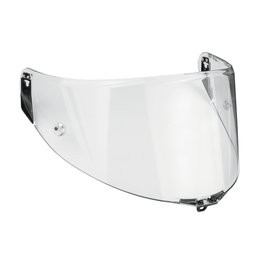 +3 more
Scratch-resistant Race visor (four layers) with a wide viewing angle and 100% protection against UV rays Ready for tear-offs and includes sets of tear-off films Meets Class 1 optical standards and is free from visual distortion with a thickness up to 3.3mm for extra protection Features the Front Micro-Lock system that reduces the risk of chance opening in the event of an accident This replacement helmet shield (visor) is designed to fit the following AGV helmet models: Corsa Pista GP Please note: Image displayed is representative of the image, but may vary depending upon your specific...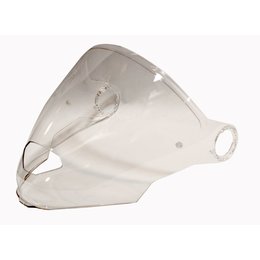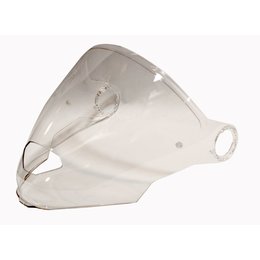 Quick-change shield is optically correct and fitted for an exceptionally large eyeport - Several opening positions are possible thanks to the updated shield mechanism - Accepts the Pinlock anti-fog insert (sold separately) - Available in two sizes: fits helmet sizes XX-Small to Large; fits helmet sizes X-Large to XXX-Large - This replacement shield is designed to fit the following Nolan helmet models: - N44 -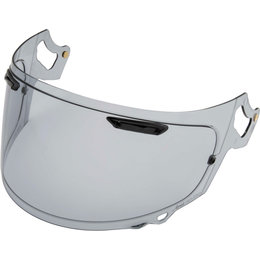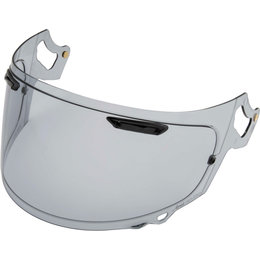 Replacement shield for the VAS (Variable Axis System) Please note: Compatible with Pinlock anti-fog lens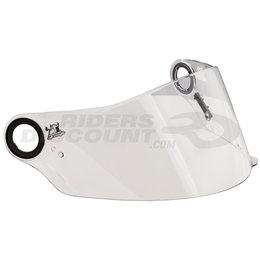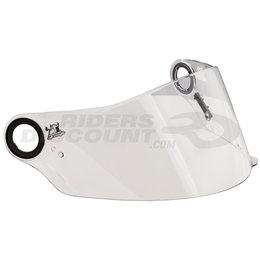 Speed and Strength

-

Accessories
This replacement shield is designed to fit the following Speed & Strength helmet models: SS1300 Please note: Image displayed is representative of the item, but may vary depending upon your specific model.