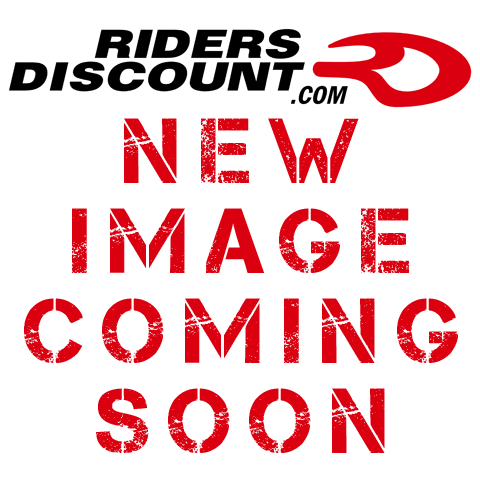 Video: Arai Corsair X Maverick Vinales Replica Helmet 360
Ratings & Reviews
(
5
out of 5 stars) across
1
reviews
100%
100 % gave five stars our of 1 reviews
1
0%
0 % gave four stars our of 1 reviews
0
0%
0 % gave three stars our of 1 reviews
0
0%
0 % gave two stars our of 1 reviews
0
0%
0 % gave one stars our of 1 reviews
0
Arai Corsair X Maverick Vinales Full Face Helmet
This item has sold out and is no longer be available.
Shop other Arai Helmets!
This item is unable to be shipped outside of the United States.
Description
In true Arai fashion, the Corsair X helmet has taken helmet technology and rider protection one step further by engineering a helmet that not only guards against direct impacts, but is specifically designed to minimize the effect of 'glancing off' impacts as well. Arai has created a stronger shell and smoother shape that is more likely to redirect impact energy than absorb it (therefore decreasing the amount of force transferred to the body). To increase this potential to glance off impact energy, the VAS (Variable Axis System) side pod, pivot cover is smaller in size and its position on the shell is lower.
The Arai Corsair X motorcycle helmet features a chin curtain that helps to block air intrusion from the turbulent air underneath the helmet, as well as increases negative pressure to enhance the exhaust ventilation performance. The interior lining includes Arai's signature 5mm peel-away ear pocket padding and ear pocket recess to accommodate speakers from communication systems.

Made for the Spanish professional motorcycle racer, Maverick Viñales, the Arai Corsair-X Vinales helmet is as bright and eye catching as the racer himself. Although only 20 years old, Viñales is not to be underestimated on the track. He won the Moto3 World Championship in 2013 while on Team Calvo at only 18 years old. Viñales now races for Team Suzuki Ecstar MotoGP.

The Arai Corsair-X Vinales graphic has a sweeping red, white, and blue design with striking metallic accents. The sides and back of the helmet are adorned with the red, white, and blue "Maverick #25" logo. Of course it wouldn't be an Arai Corsair-X without the signature round and smooth shell.
Features
VAS Shield & Latch System
Unlike the Corsair-V, the Corsair-X's sidepods are 24mm lower, allowing the shield to open and close evenly.
Dual function lever releases both the side pod and the face shield for quick and easy face shield removal.
The latch system has also been upgraded to hold the shield closed more securely, preventing it from opening unexpectedly.
The VAS Shield has a de-mist position that slightly cracks the shield open and holds it in place.
PB SNC2 Shell
30% lighter than the Corsair V, the X is constructed of synthetic fibers and a special resin, resulting in a durable yet lightweight helmet.
The Corsair-X has the signature Arai R75 shell shape, which makes for a rounder, smoother helmet for better energy and impact dispersion.
Type 12 Air Diffusers
The Type 12 Diffusers are 20mm longer than the vents on the Corsair V.
Straighter vents for 19% more efficiency and improved aerodynamics.
Vents are adjustable and have three positions. When closed, the vents decrease noise and prevent water intrusion.
IC Duct5 forehead vent provides 11% more airflow than the V, features three different positions, and is easy to operate with gloves.
Eco Pure Liner
The interior liner system is completely removable, and is made from Eco Pure material, which helps maintain neutral acidity levels close to human skin and antibacterial consumption.
5mm peel away cheek pads allow for a completely custom fit.
Neck roll is also removable, and features exhaust channels for heat removal.
Cheek pads have the Emergency Release Tab feature.
VAS V Max Vision Shield
The VAS V Max Vision shield comes standard with the Corsair-X to provide better visibility in all seasons and for all types of riding and comes standard with a clear, anti-fog Pinlock insert.
Other tinted shield replacements are available.
Snell 2015 and DOT approved

WARNING:
This product may contain chemicals known to the State of California to cause cancer, birth defects or other reproductive harm.
For more information go to
P65Warnings.ca.gov
Other popular products from this category…