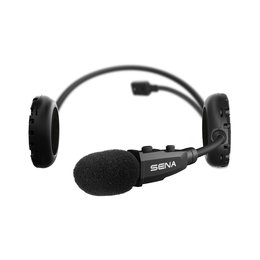 Sena Technologies

-

Electronics
The 3S is a Bluetooth 3.0 stereo headset with Bluetooth intercom designed specifically for motorcycles. With the 3S, you can call handsfree on your bluetooth mobile phone, listen to stereo music, and have two-way intercom conversations in full duplex with a passenger or other riders. Thanks to the latest bluetooth 3.0 and the advanced digital signal processing technology, the 3S offers the best sound quality for both incoming and outgoing sound in its class. The easy to access and intuitive two-button operations make the 3S a perfect companion for motorcycles.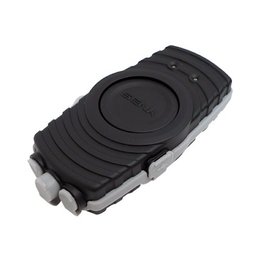 Sena Technologies

-

Electronics
The Sena SR10 is a Bluetooth Class 1 radio adapter - You can connect various two-way radio devices by using the SR10 and talk wirelessly using Bluetooth headsets - The SR10 has two AUX ports that enable you to connect non-Bluetooth devices such as a radar detector or GPS navigation system - You can also talk by phone or two-way radios at the same time - Hands-free for Bluetooth mobile phones - Supports a variety of two-way radios (Kenwood, Motorola, Icom, Yaesu, Midland) - Supports both handlebar mounting kits and mounting clips - Supports wired PTT button - Water-resistant for use in...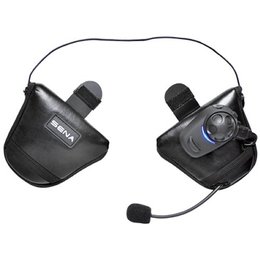 Sena Technologies

-

Electronics
Bluetooth specification v3.0 - Simple ear pad design for quick installation to half helmets - Bluetooth intercom up to 760 yards (700m) - Four-way conference intercom - Conference phone call with intercom participant - Multi-point for two mobile phones - Built-in FM radio tuner with station scan and save function - Voice prompts - Bluetooth stereo headset for Bluetooth audio devices such as MP3 players - Bluetooth music playback control by AVRCP - play, pause, track forward and track back - Easy operation by versatile Jog Dial - Sufficient sound level with integrated audio booster - Bluetooth...