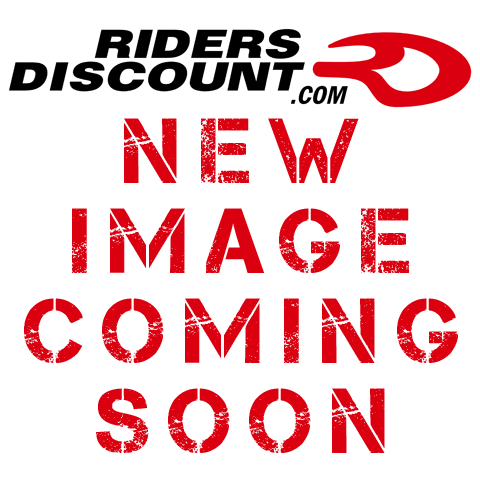 Ratings & Reviews
(
5
out of 5 stars) across
1
reviews
100%
100 % gave five stars our of 1 reviews
1
0%
0 % gave four stars our of 1 reviews
0
0%
0 % gave three stars our of 1 reviews
0
0%
0 % gave two stars our of 1 reviews
0
0%
0 % gave one stars our of 1 reviews
0
If you are looking for top quality helmet you won't be disappointed with a Shoei (if you have the right head shape). Sure you can buy something cheaper but they don't last. I have had 3 Shoei through the years and they are comfortable and stay that way for years. I used to ride 15 000 miles/year so my helmets were put through the test. A Shoei would last many years not a cheaper one.
See all reviews…
Shoei X-Twelve X12 X-12 B-Boz 2 Full Face Helmet Small Blue
This item has sold out and is no longer be available.
Shop other Shoei Helmets!
This item is unable to be shipped outside of the United States.
Description
Since Its Introduction in 2003, the X-Eleven Has Been the Motorcycle-Racing Helmet That All Others Are Judged By. For the 2010 Model Year, Shoei Engineers Were Faced With the Grueling Task of Improving on What Is Already Considered to Be the Best-Performing Racing Helmet Ever Conceived. Born From Racing, the All-New X-Twelve Combines Shoei's 50 Years of Helmet Building Experience With the Very Latest Technology and Most Advanced Materials to Bring You the Racing Helmet of the Future. Throughout Its History, Shoei Has Relied on Feedback From Professional Racers Around the Globe to Continually Improve Its Products, and Everything Learned Along the Way Has Now Culminated in the Finest Motorcycle Racing Helmet Ever Developed - the All-New X-Twelve!
Features
Aerodynamic Shell Design
Aerodynamic Properties Are Maximized Through Extensive Wind Tunnel Testing and Professional Riders Feedback
Dual Layer EPS Liner Enhances Impact Absorption and Ventilation
Five Shell and Six EPS Liner Sizes Present Increased Fit Options That Help to Comfortably Fit Most Head Sizes
Positioning and Separation From the Ventilation System Maximize the Aero Edge Spoiler 2 Aerodynamic Properties
Impact Absorbing EPS Liner Throughout the Entire Chin Bar
Ventilation System
Air Scoop 3 Intake Vent Is Positioned to Maximize Air Volume Into the Helmet Interior
Top Outlet Vent Is Separate From the Aero Edge Spoiler 2 Allowing It to Be Positioned for Optimum Flow-Through Ventilation
Racing Inspired Side Extractor Vents Combine With the Chin Bar Lower Air Intake to Reduce Shield Fogging and Increase Ventilation
The Rear/neck Outlets Allow for Effective Air Exhaust
Breath Guard and Chin Curtain Included
Lightweight, Advanced Integrated Matrix Plus (AIM+)
High Performance Fiber Materials Are Combined With Extremely Elastic Organic Fibers to Create a Shell Structure That Is Ultra Lightweight, Rigid and Resilient
3D Max-Dry Interior System
The Entire Interior Lining (Cheek Pads, Upper Liner and Chin Strap Covers) Is Easily Removed to Allow for Cleaning
Each Component of the Inner Liner Is Ergonomically Designed to Offer the Ultimate in Safety, Fit and Comfort
Comfortable, Max-Dry Helmet Lining Material Quickly Dissipates Moisture Within the Helmet interior
E.Q.R.S. (Emergency Quick Release System) Allows Emergency Medical Personnel to Easily Remove the Cheek Pads From an Injured Rider's Helmet, Enabling the Helmet to Be More Easily Removed From the Head
Eyeglass Compatible Interior
Standard Chin-Strap Clip
Neatly Secures Chin Strap
CW-1 Shield and Q.R.S.A. System
Q.R.S.A. (Quick-Release Self-Adjusting) Base Plate Allows for Tool-Less Shield Removal and Installation. The Spring Loaded Base Plate (U.S. Patent Pending 11/799935) Pulls the Shield Back to Contact the Window Beading Evenly and Ensures a Proper Seal
The CW-1, Three-Dimensionally Curved Shield Is Both Wider and Taller Than the CX-1V It Replaces
Optional, CWF-1 Two-Dimensional Racing Shields With Tear-Off Posts Are Available
Scratch-Resistant Coating
99.9% Protection From Harmful UV a & B Rays
Optional, CW-1 Pinlock Prepared Shields Are Available to Accommodate Pinlock Fog Free Inserts
A Pre-Set Lever Can Easily Lock the Shield in Place to Prevent the Shield From Opening Unexpectedly, as Well as Prop the Shield Open to Increase Airflow
Technical Information
Snell-M2010 and DOT Approved

WARNING:
This product may contain chemicals known to the State of California to cause cancer, birth defects or other reproductive harm.
For more information go to
P65Warnings.ca.gov
Other popular products from this category…